Everybody has their own opinions on how their cars should look, whether stock or modified.  Thanks to countless manufacturers and vendors out there, we have and endless supply of options available to get the looks we're after.
So spill it - and provide a pic or two: what kind of shoes are on your ponies?
My '71 Mach 1 most likely came with Corporate 'Dog Dishes,' but since the Marti Report didn't specify and I prefer the Sport Covers anyway, I grabbed a set of these from a friend on 7173 Mustangs.com.  Here's mine with the Sport Caps/"pizza cutter" stock white walls while I was finishing up reassembly:
But, the look I was after was something more like "Day Two Restomod" (how it would've looked had I bought it new and started making it my own shortly afterward).  I scored a set of 15x8 & 15x10 Cragar S/Ss with some 245/60R15 & 295/50R15 Cooper Cobras (BFG T/As were on back-order when I needed tires):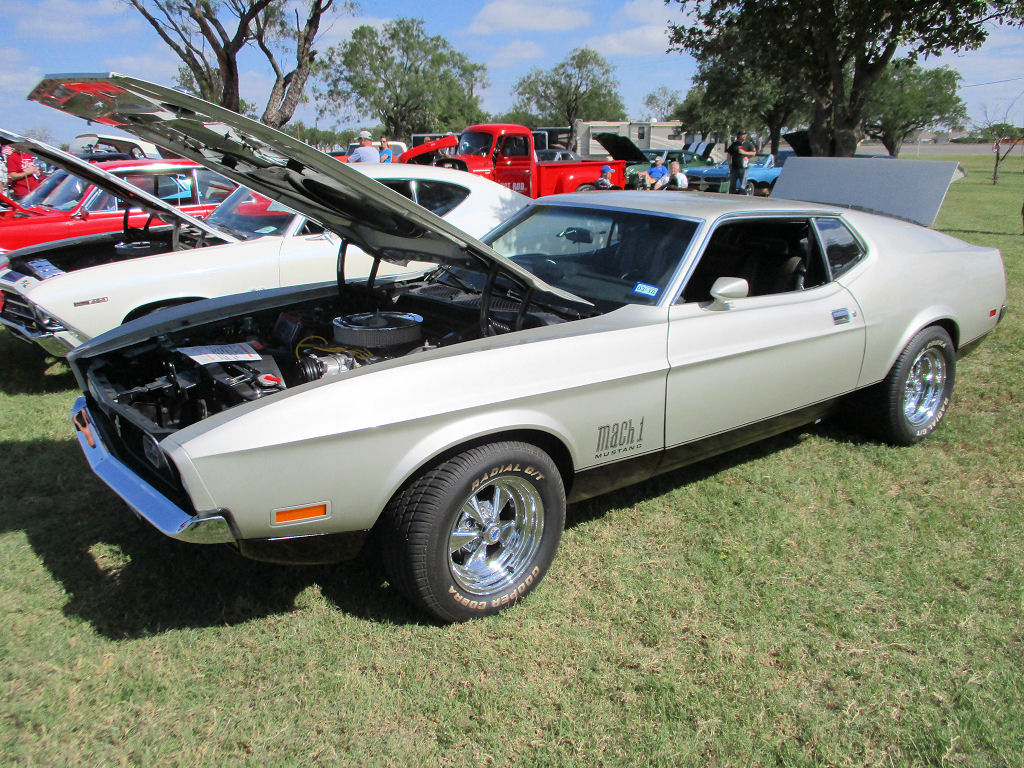 So, what'cha got?!