Since my Mach 1's almost 'done,' (well... are they ever really 'done?'), my wife's decided on no more full-size projects for me.  Fair enough, the garage is full with my '80 Jeep CJ-7 and Mustang, and our daily drivers take up both sides of the carport, so there's no more room for any more cars, anyway.
So I've recently gotten back into building scale models.  I love building just about anything, from military planes, to buildings, to sci-fi spaceships, to my favorite: cars (of course).  I'm actually on something of a quest to rebuild all of the kits I'd done as a kid (since they all disappeared after I joined the Air Force... Thanks, Mom) - which will take awhile... I built a LOT of kits when I was a kid.  So far, I've collected about a dozen of them, along with another 20 or so kits that I just want to build because they're cool.  I think I'll be somewhere in the range of a couple hundred if I stop adding anything to 'the list' right now.
I'd started a few kits way back in the day and never really gotten close to finishing them for various reasons (mostly because sitting hunched over at the kitchen table with very little light and having to pack everything up after a few hours just sucked).  So I cleaned off a wing of my computer desk and turned it into a model making workbench, which is working out very well.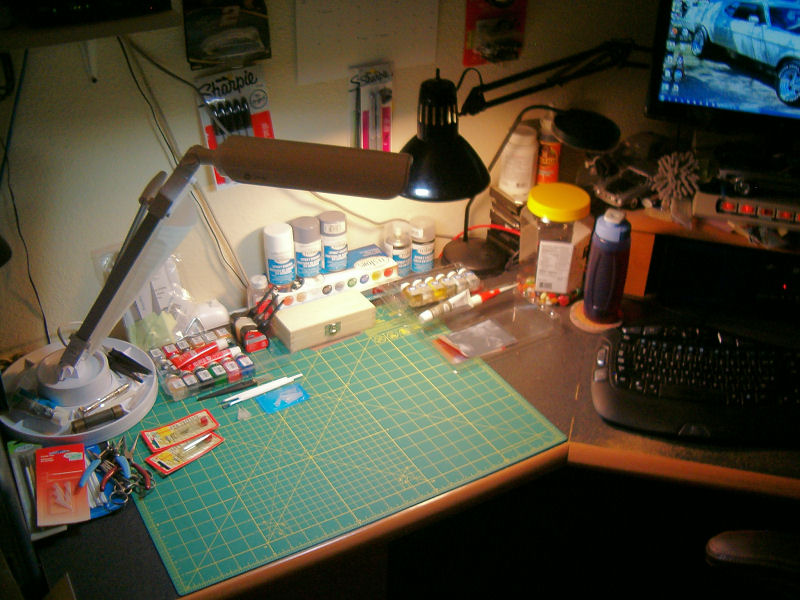 I also built a new shed on the side of the driveway (rear of the house), which I'm working on building a dedicated workbench with an airbrush paint booth, but for now I'm sticking with rattle can paints.
To start off, I tackled the last kit I'd started: a Hasegawa 1:25th scale Honda Civic hatchback as a replica of my '95 Civic VX I sold right after buying the Mach 1 (sorry little ricer, you're just not cool anymore)
Here's the 1:1: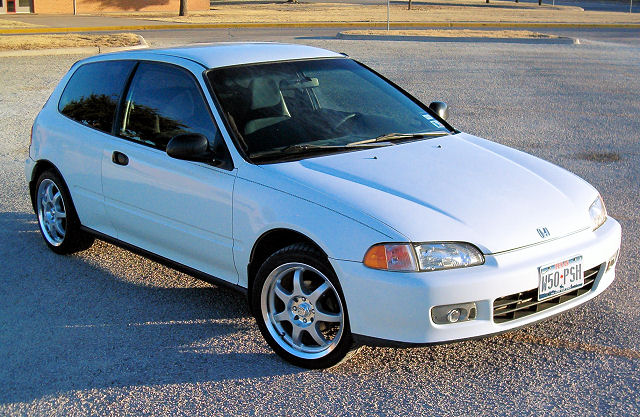 And here's the finally finished kit (OK, so I need still need to fix the A-pilars that broke awhile back and add the license plates):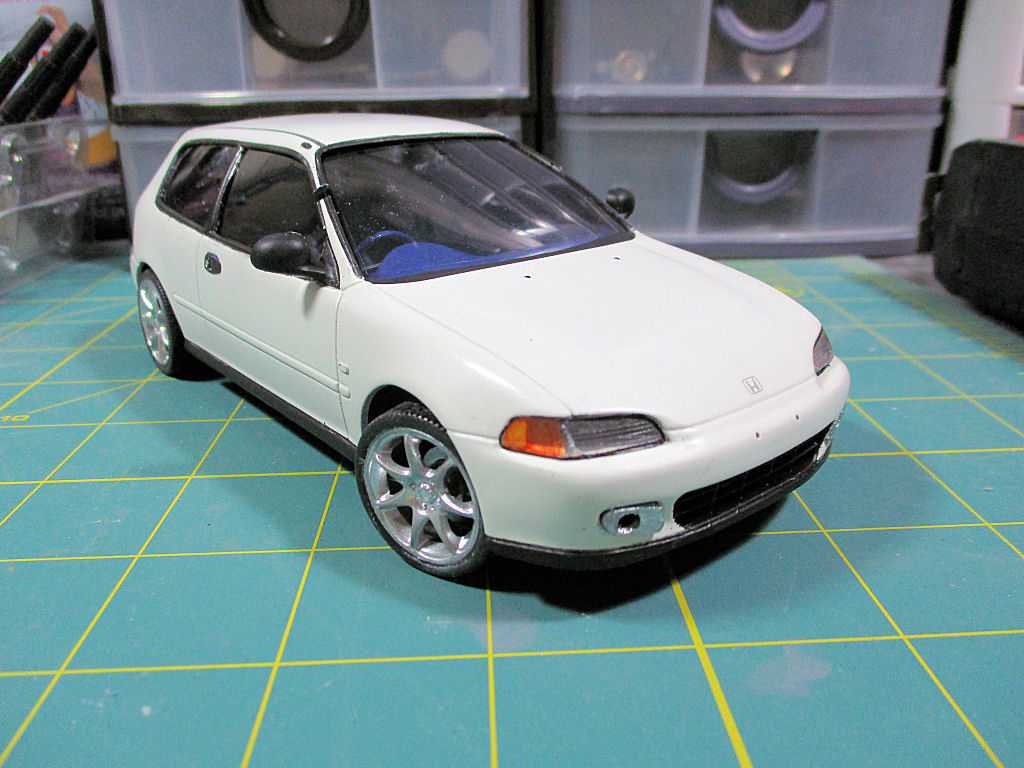 And the most recent kit I just finished was one of my 1980 Jeep CJ-7 I'd started back in 1995 after I bought the full-size Jeep.  I had to take it apart and 'reboot' the kit to update it with the things I'd done since then, which worked out better anyway:
The real Jeep: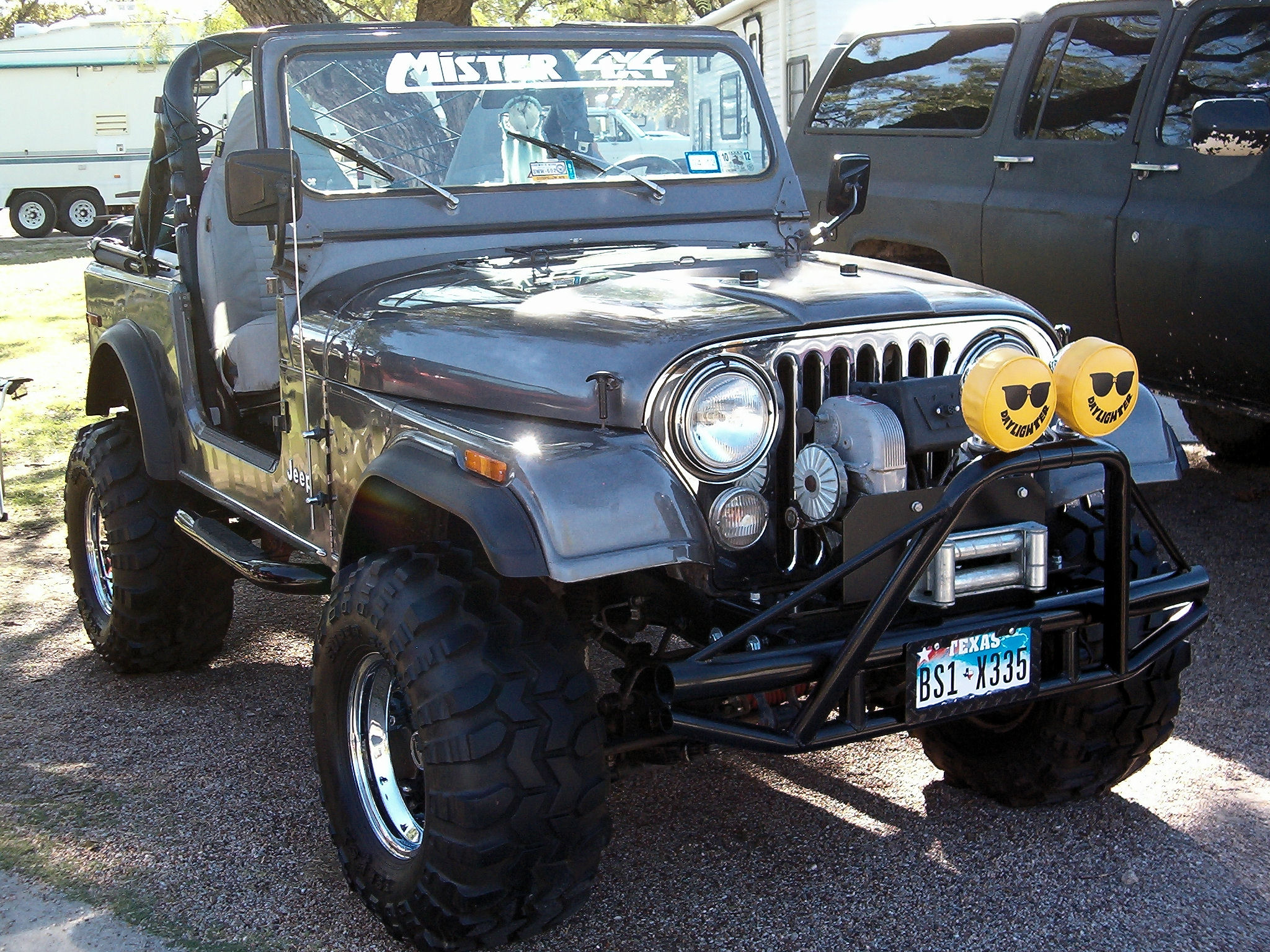 And the finished small scale version: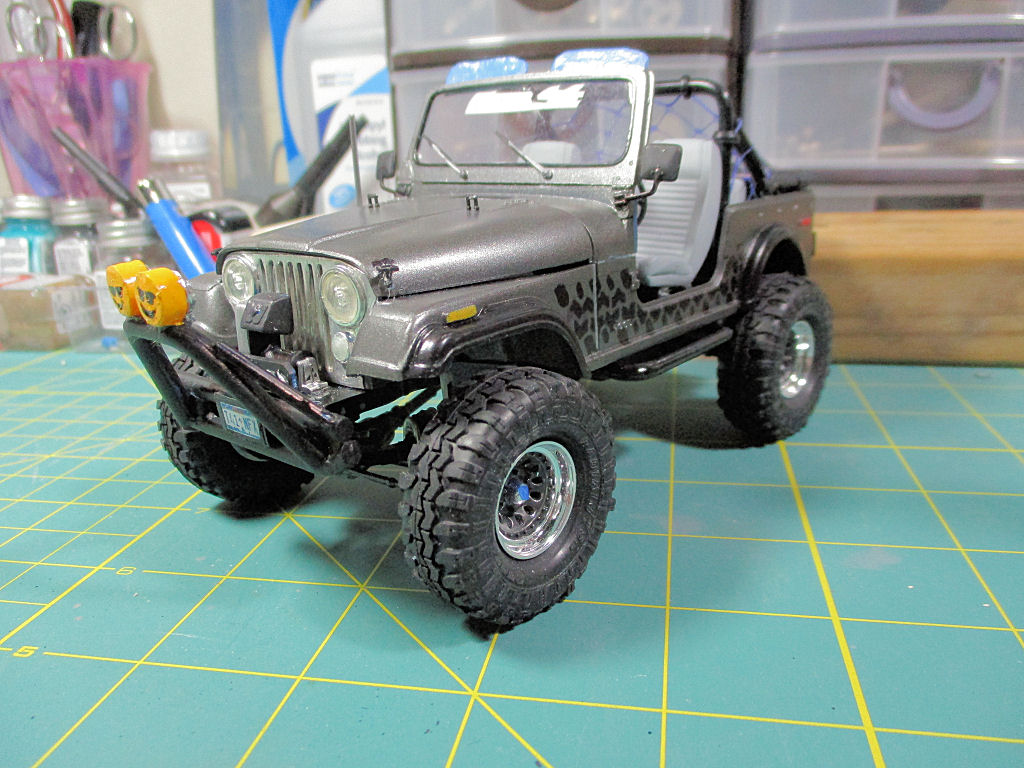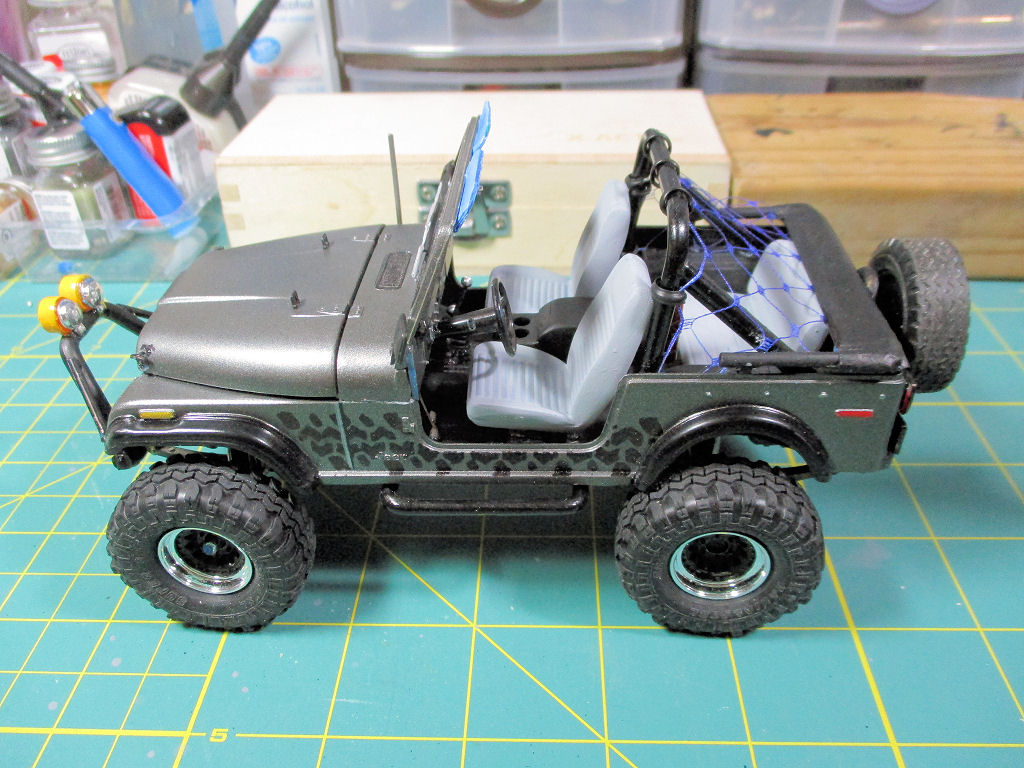 Right now, I'm working on (just started) a replica of my first car: a 1982 Mustang GL, using an actual '79-82 kit, rather than an '83-'84 kit, which was all I could find back in '88.
The car:
And we're off!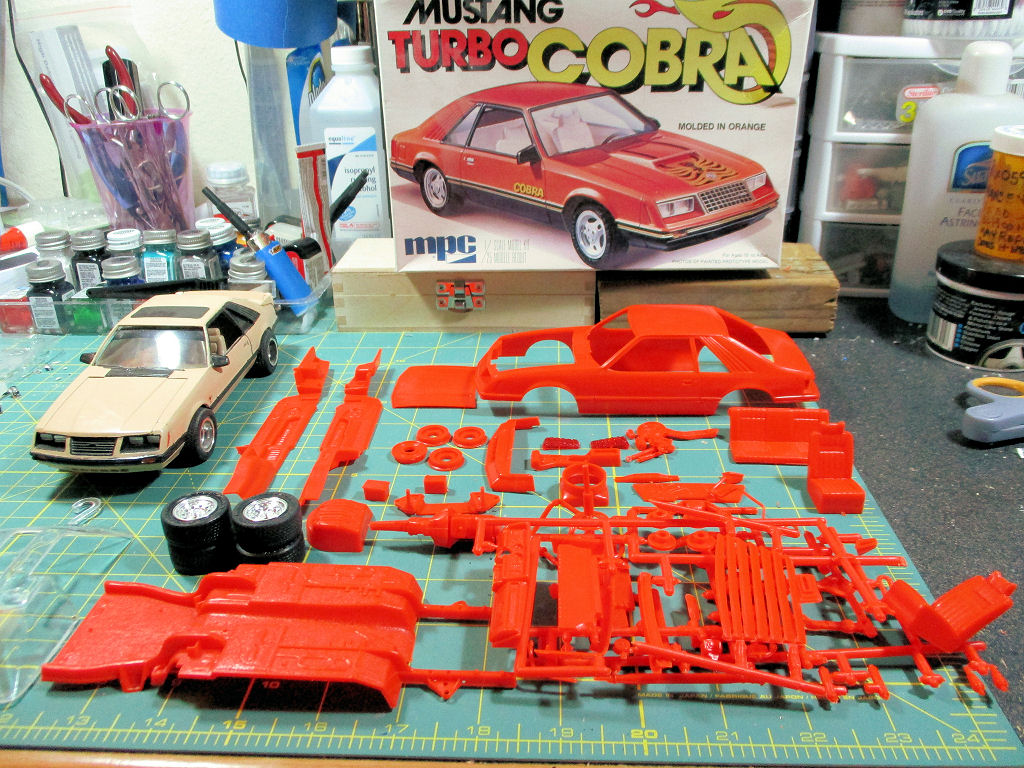 I also found a set of the correct wheels and tires to go along with the right year model kit, so this one should come out pretty close.
I have a bunch of '71 Mach 1 kits in the stash and plan on building several dedicated to my own car, including: factory original, as purchased, during restoration, and how it came out.
So, what about you guys?  Any model builders out there?